How to access this site
Welcome to the NCG Online Education Portal!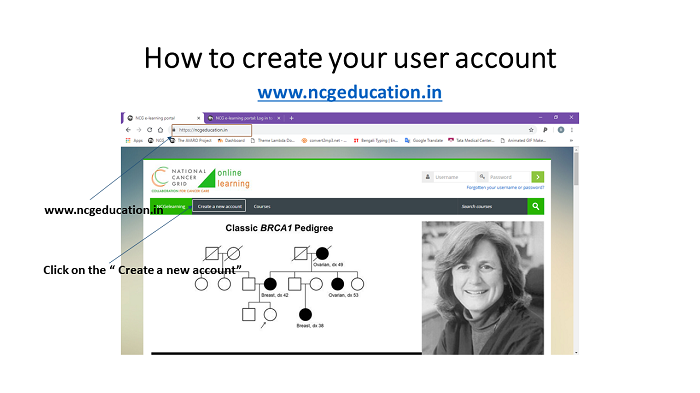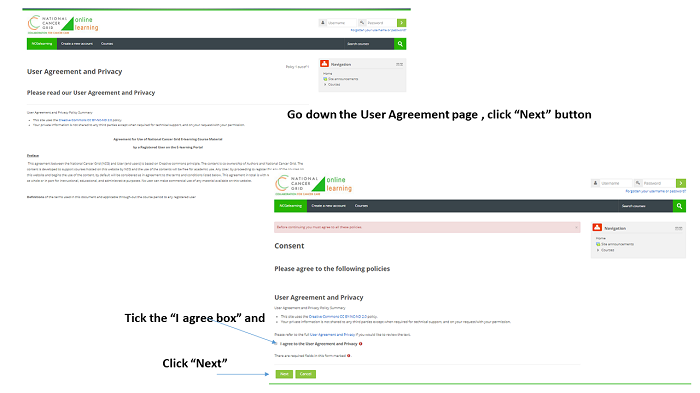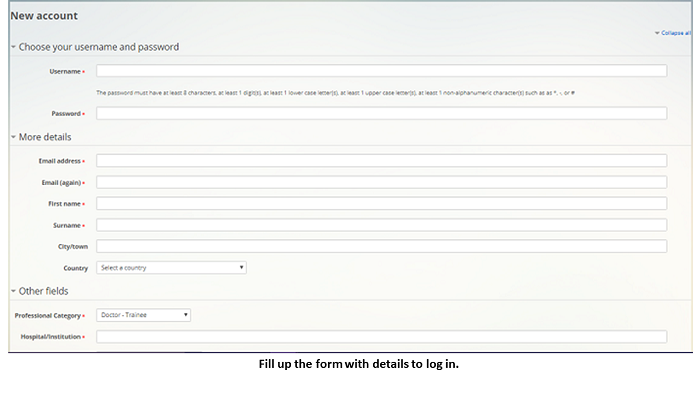 Username –

Specify your choice of username (but without capital letters).

Password -

The password must have at least 8 characters, at least 1 digit(s), at least 1 lower case letter(s), at least 1 upper case letter(s), at least 1 non-alphanumeric character(s) such as *, -, or #
Email address –

Your mail id
Example –

mymailid@gmail.com
Email (again) –

Reconfirm the mail id
First Name –

User first name
City/Town –

Users' city/town
Country –

Select the users country from the select list
Professional Category -

Select from the option
Hospital/Institution –

Type the name of the hospital/institution you are currently associated with
Specialty –

Choose your area of specialty
State / Union Territory -

Choose your state/union territory

An email should have been sent to your address at (the provided mail id)
If no email is received within 15 minutes then check your spam folder, sometimes emails land up there.
It contains easy instructions to complete your registration.
If you continue to have difficulty, contact the site administrator.
Login by providing your personal user id and password.
Enroll in the course that you want to attend.
You will receive a course certificate after completing your course/quiz successfully.




Happy Learning
Last modified: Monday, 18 April 2022, 11:02 AM